CAT'S CRADLE - RED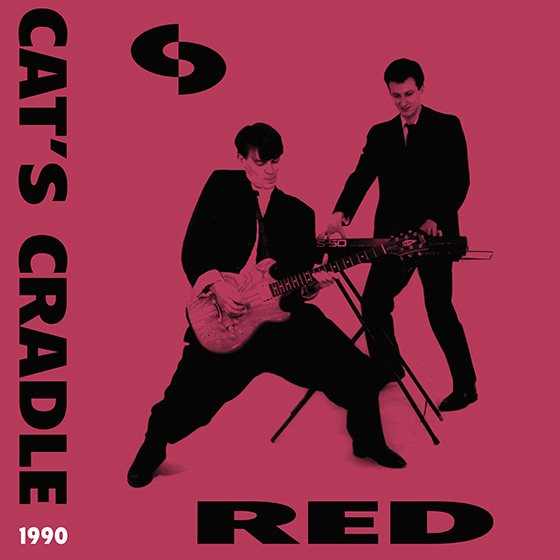 (SpaceController Records - SPADIG 08 - 2023)

In the winter of 89-90, the Danish new wave/industrial duo Cat's Cradle played a series of concerts that turned out to be the duo's last. The material for these concerts was recorded during rehearsals and later collected on a cassette together with a few left over sketches. The music was never released.
It is therefore a previously unreleased album that Spacecontroller hereby presents digitally. The material is sketches including errors and has been digitized from the cassette tape and restored as best as possible.
In the winter of 89-90, Peter Sørensen and jbrandtp had been involved in the performance group Kom De Bagfra for some years. The interest in making music for performing arts led to a change, and in 1992 Kom De Bagfra Orkesteret (KDBO) was formed together with Jan Munkvad (and for a short time Danny Lund). KDBO released 3 CDs here on Spacecontroller Records.
The album can be found on most straming music-services, like Spotify and Apple Music.
See more at catscradle.dk
Cat's Cradle on Spotify

Cat's Cradle: Red on Spotify
Cat's Cradle: In The Greenhouse on Apple