GROTESQUE - HAVET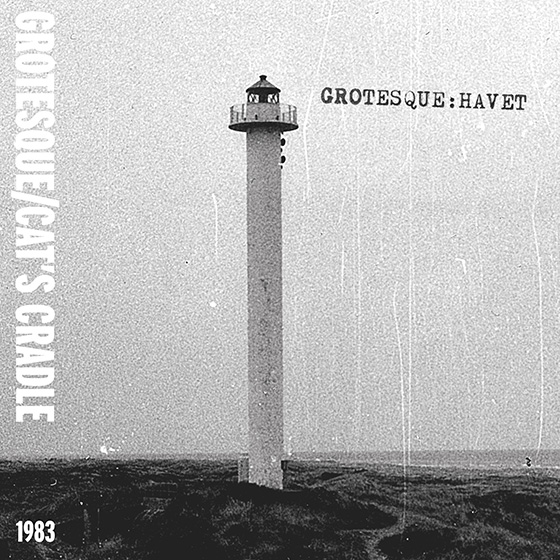 (SpaceController Records - SPADIG 06 - 2023)

In 1983, the Danish new wave/industrial duo Grotesque (later hanged to Cat's Cradle) released the cassette tape Havet on the small label AKT. On the occasion of the 40th anniversary of this fine album, Spacecontroller Records is pleased to release Havet digitally, and it will be available on most known streaming services.
Havet (The Sea) is in many ways a blueprint for a way of creating music, which Peter Sørensen and Jakob Grotesque have returned to several times later. Recordings from improvised sessions are selected, put together and named in a way that creates a context and mood that revolves around a theme.
Here, of course, the sea is the overall theme. In 1998, Peter Sørensen and Jakob Grotesque returned to the sea-theme. This time in Kom De Bagfra Orkesteret's CD "Bunker", also released on Spacecontroller Records.
Havet was recorded under primitive conditions. We have digitized the 40-year-old cassette tape and restored it as best as possible.
See more at catscradle.dk
Grotesque: Havet on Apple Music
Grotesque: Havet on Spotify