LOOPY DAY - PORT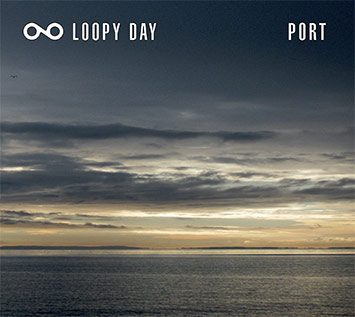 (SpaceController Records - SPACD 11 - 2013)

NOTE: PORT will be released march 2013
PORT is Loopy Day's second CD release - a double CD!
As before, the 9 tracks on the CD
As earlier, the music on the cd appears as long dreamy improvised compositions, this time with references to the theme of water / sea.
Each piece of music is an independent composition, but when listen to together, the music takes the listener on a long voyage, from quiet shallow inlets with wooden piers and shipping lanes, across oceans, through storms and even down into the murky depths, all created with a single electric guitar.
Loopy Day is jbrandtp's solo guitar project. Using electric guitar with effects pedals and a looper each compositions is slowly build up live in the studio and recorded in 2 tracks.


PORT

CD 1
-------------------------

1. Port A (13:33)
0:00 In the Mist - 6:47 Navigation - 9:27 Transparent

2. Lagoon (15:46)
0:00 (Early) Reflections - 3:45 Swells - 7:56 Wooden Pier

3. Ocean (23:05)
0:00 Driftwood - 12:00 Storm - 20:35 Tidal Withdrawal

4. Abyss (16:21)
0:00 Forewarning - 11:35 Descent



CD 2
-------------------------

1. Deep Blue (13:59)
0:00 Lost - 6:44 Wreck - 10:25 Siren

2. Island (13:30)
0:00 Timeless - 6:21 Amber - 11:36 Isolation

3. Lighthouse (13:10)
0:00 The Dark Zone - 4:44 Undercurrents - 7:18 Night Vision

4. Treacherous Waters (15:36)
0:00 Frost - 8:26 Maelstrom

5. Port B (8:47)
0:00 Calling - 5:52 Migration