JBRANDTP - SLIGHTLY BELOW THE NOISEFLOOR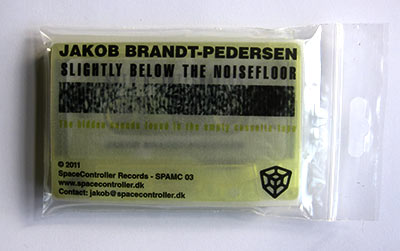 (SpaceController Records - SPAMC 03 - 2011)


What's in a blank cassette tape?
Is it COMPLETELY empty, or is sounds hiding inside the coil of magnetized tape?

On SLIGHTLY BELOW THE NOISE FLOOR, jbrandtp recorded the "empty" cassette and subsequently extracted and amplified the ultra-weak signals and created a magnetized sound universe in 2 acts:

SIDE A: DISTILLATION
SIDE B: INTEGRATION

The compositions are then put back on the original cassette tape.