MINIJACKS ONLINE PROJECT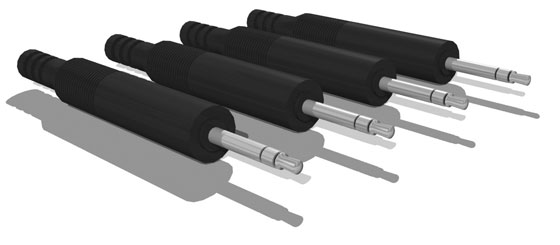 The Laptopband MiniJacks was formed in 2002 by jbrandtp, Jakob Draminsky Højmark, Jacob Riis and Rasmus B. Lunding, all from the experimental part of the Danish music scene. They have joined up with the common interests to challenge the possibilities of today's new instrument: the portable computer.

Both as composers and musicians each has a long background and experience with traditional acoustic instruments, writing every thing from contemporary chamber music and opera over big-band and jazz combos to avant-garde rock and punk.

Though the four members for a decade has utilised the computer as a tool in they personal musical universe, Minijacks focus more than any other project, on the live interaction between the Laptops, exploring the function of the traditional musician.

Since the start rehearsal was a major concern, because the members live spread over several contries.
In 2006, Jacob Riis and the band developed a program that allowed playing live over the Internet.
This network-based instrument, called the web-hub, has since benn used as a regular basis.