JBRANDTP - SITTING OUT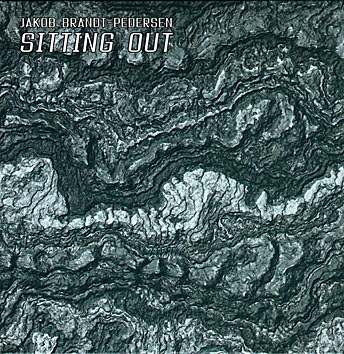 (SpaceController Records - SPACD 07 - 2006)
During more than 70 minutes jbrandtp carefully mixes layers of very complex noise-scapes. In some passages there are over 50 different sound-layers. The reult is at the same time peacefully and relaxed, but also a very disturbing and provoking abstract soundscape.
On the cover jbrandtp suggests that the cd is played at maximum volume in darkness. This is in order to reach the necessary hearing-concentration to make the composition open up.
The ambiguous title "Sitting Out" support the complexity of the composition.
"Sitting Out" is known from the oldnorse tradition as "Útesita" or "Útiseta". It was a heathen ritual, used to get in contact with the forces of nature (the gods). It was done by sitting alone in a secluded, quiet area during a whole night. It is easy to imagine, that during such a session, the hearing will become sharper, eventually hearing all kind of things throug the darkness.
"Sitting Out" is also known from the Poker card-game. Here it means that the player choose to leave a table for a few hands, while the other players continue the game.
The under-titles of the cd are the names of the 16 rivers floating to the heathen deathworld.
Release expected spring 2006
The cd can be ordered by sending a mail to
post@spacecontroller.dk